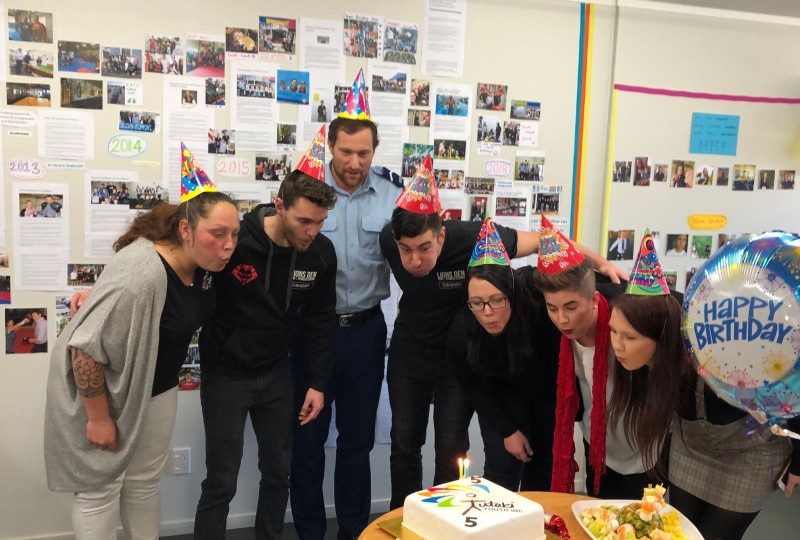 The TET recently granted Tutaki Youth Inc $200,000.00. Here's what the management team at Tutaki Youth Inc had to say....
TET granted $200,000 to Tūtaki Youth Inc. to provide much needed services to the community.
Tūtaki Youth Inc. is a not-for-profit, charitable organisation with a vision of creating positive life outcomes for young people and their families. The organisation's purpose is to improve wellbeing, ensure that young people and their whānau are safe, create healthy futures, and provide pathways for individual potential to be recognised and realised.
The funding from TET is enabling our organisation to provide youth and social services to children, young people and their families in the Central Taranaki area. These services include social work, domestic violence response and prevention, programmes and activities. The organisation partners closely with New Zealand Police.
TET have provided significant support to Tūtaki Youth Inc. since its establishment in 2013. The strategic partnership we have built together is testament to the forward thinking of TET Trustees and their genuine interest and understanding of the work we do, the impact we are having and the individual outcomes each child, young person and family achieve through working with Tūtaki.
In addition to the services Tūtaki Youth Inc. provides, their multi-purpose youth facility located at 88 Juliet Street Stratford includes meetings rooms, IT suite, health room, commercial-sized kitchen, recreation area, and the Lions Den Gym & Fitness Centre.
The Lions Den Gym & Fitness Centre is a philanthropic endeavour developed to meet a need within the community while providing a revenue stream to help resource the charitable works Tūtaki Youth Inc. offers.