TET opens new office premises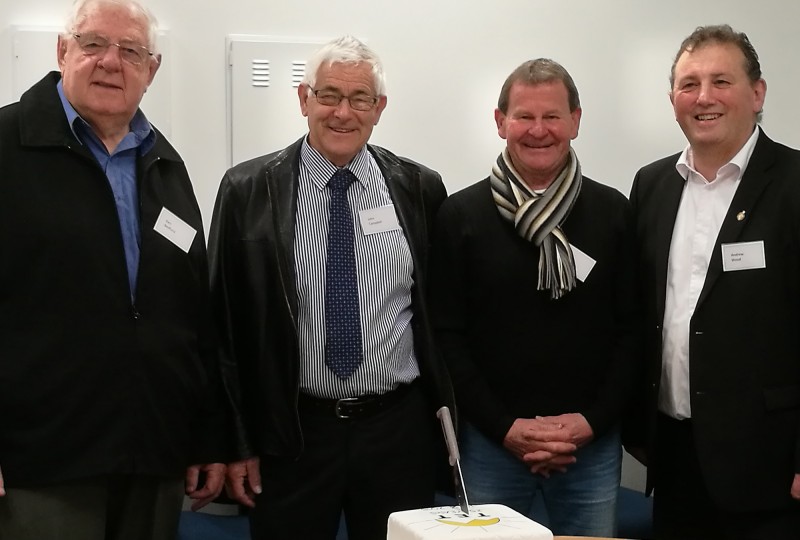 On Saturday, 21 July, the new TET office premises at 84 Rata Street, Inglewood were officially opened. The opening was attended by past and present Trustees.
The opening of the TET office coincided with the Trust's 25th anniversary. Phillip Marchant (original TET Trustee), and John Campbell (current TET Chairman) cut the celebration cake.
Since the inception of the TET in 1993 to 30 June 2018 the grants approved by the Trust total $93,566,043.00.
Photo (L to R) Trustees Ken Bedford, John Campbell (Chairman), Mike Davey and Andrew Wood at the official TET office opening.