TET 2019 Taranaki Masters Games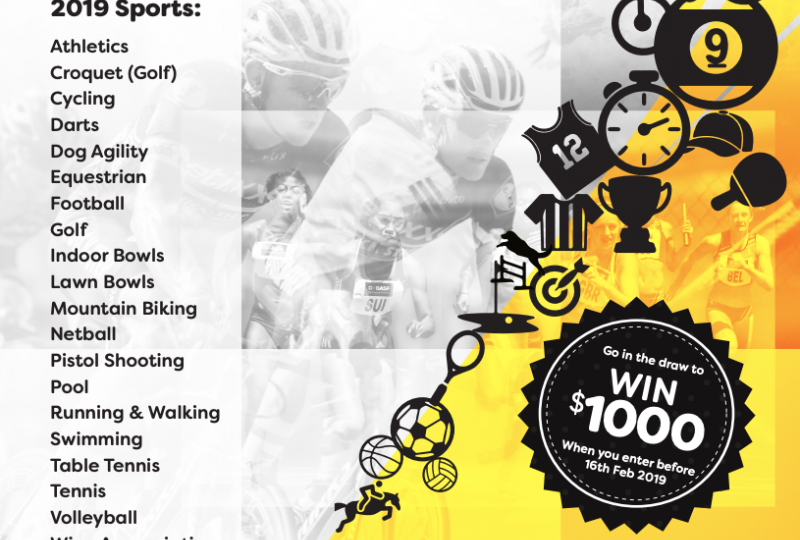 The TET is once again happy to be sponsoring the 2019 TET Taranaki Masters Games (TMG). With 21 sports on offer there is something for everyone. Entries are now open.
The core dates of the games are 14 - 17 March 2019. For a full list of participating sports and to enter on line go to www.tmg.org.nz where you will also find information on alternative hosting dates for Croquet, Equestrian, Football, Pool & Tlable Tennis.