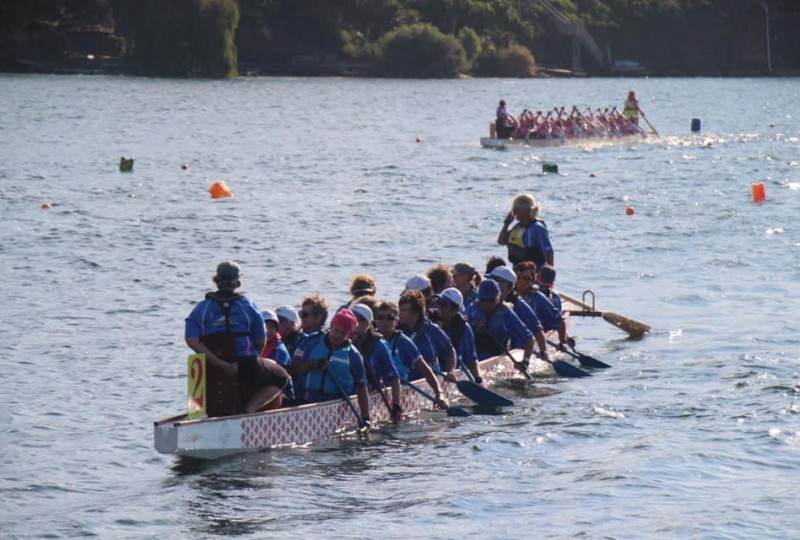 TET has been a supporter of the Taranaki Dragons for a number of years.
Taranaki Dragons is the sole dragonboat club in Taranaki. We are fortunate to have the lovely Waitara awa/river as our training/playground. We have been very fortunate to have had the support of TET for a number of years. Funding has covered storage costs for our two 40 feet boats, paddles, life jackets and other equipment. TET grants have also helped cover the cost of hiring a rescue boat that accompanies us each time our boats are on the river (health & safety).The latest funding allows us to attend the 2021 National Dragonboat Regatta at Lake Hood in March 2021
We were thrilled to celebrate our tenth birthday in 2018.
Taranaki Dragons are a well-established group and we continue to attract new paddlers and over this last season have reached 50+ memberships within our club.
The photo was taken at the Auckland Anniversary regatta in the viaduct