Stratford Amateur Swimming Club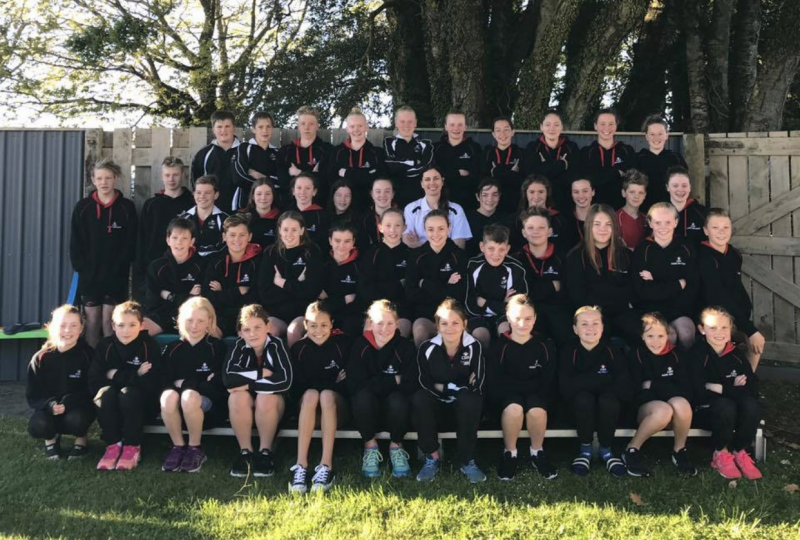 The TET funding to the Stratford Amateur Swimming Club has assisted many swimmers over the years to achieve some amazing results in the pool.
The Stratford Swimming Club is most grateful for the support that the TET has provided its members over the years.
Funding from the TET assists our swimmers residing in the entitlement zone to attend the annual Flyers Swim Camp. Held over 5 days and based at Taranaki Diosocean Stratford at the beginning of the year, the camp is a valuable opportunity for our swimmers to strengthen and enhance their development. Having direct access to the knowledge and expertise of Gary Hurring, Commonwealth Games gold medalist and top New Zealand swimming coach, at the Flyers Camp is a wonderful opportunity for our swimmers and we acknowledge that without the TET funding that we receive it would not have been possible to have him in attendance without placing a large financial burden on our swimming families.
The financial costs for our swimmers are enormous. Pool entry, training fees, competition entry fees, accommodation and travel costs associated with attending meets outside of our region all contribute to the financial burden a swimming family encounters. The Taranaki Electricity Trust also funds the pool hire for two swimming meets that we host annually. Swimming meets are a major fundraiser for our Club and the profits from swimming meets are used to support the development of our swimmers, and to contribute to the travelling costs our representative swimmers incur when attending meets around the country.
Swimming is a sport that develops a wide range of valuable personal qualities such as dedication, determination and commitment. It also teaches goal setting and builds independence and self-management skills. These valuable personal qualities being developed in our young people through their involvement in the sport of swimming will only go to benefit our community as a whole in the future. The support of the Taranaki Electricity Trust is crucial in assisting our swimmers to be able to further their choice of sport by providing them with access to training opportunities that they might otherwise be unable to afford and therefore further developing the swimming talent that exists within our Club. The support given to the Stratford Swimming Club by the Taranaki Electricity Trust had a part to play in our Club being awarded the Petrie Cup for Top Overall Club at the 2019 Taranaki Swimming Awards. Thanks Taranaki Electricity Trust!