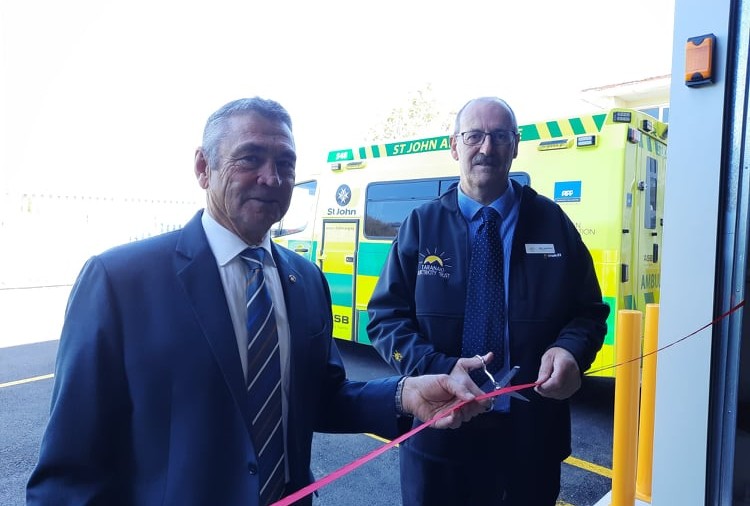 St John - Stratford receive $600,000.00 in funding
The TET approved funding amounting to $600,000.00 to enable St John in Stratford to build a new Ambulance Station.
The TET Chairman, Alan Jamieson, noted in his speech delivered at the official opening that, 'This facility will now house the ambulance(s), as well as provide modern facilities for training, administration and for rest after hard mahi. It is only right that the people who look after you and me, are also looked after.'
Pictured is TET Chairman Alan Jamieson, with Peter McDonald, cutting the ribbon at the official opening which was held on Saturday, 1st May at 1.00pm.