Rotokare Scenic Reserve Trust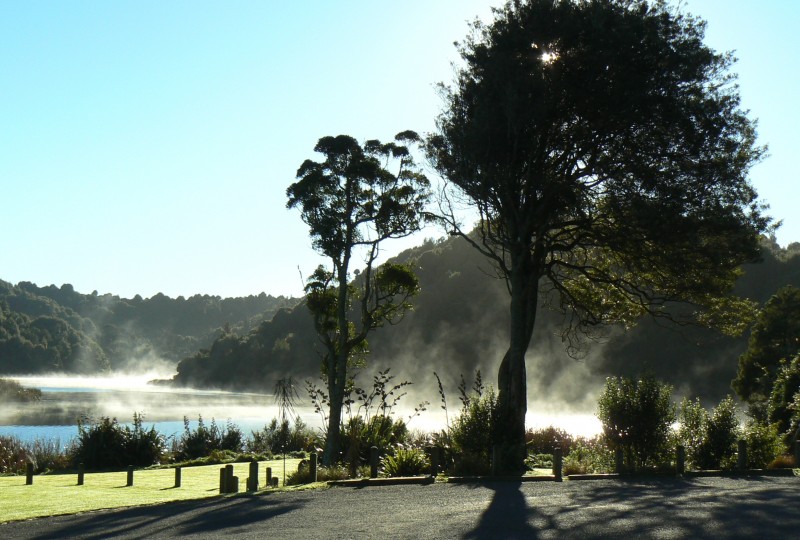 Rotokare Scenic Reserve Trust is a charitable, community-led organisation and was recently granted $40,000.00 for the Environmental Education Programme.
Environmental education is a key aspect of the Rotokare Project driven by the Trust's vision that 'Rotokare will be a thriving natural ecosystem that benefits and inspires wider conservation efforts within the community and throughout the region'.
Rotokare Scenic Reserve is a beautiful 230ha forest and wetland and a 17.8hs natural lake, located 12km east of Eltham. The entire reserve is surrounded by an 8.2 km predator-proof fence. As a result of intense pest eradication and continued biosecurity measures both within the reserve and the surrounding area, the reserve is now an ideal sanctuary for many native plants, trees, insects, bird and fish species to recover and thrive.
The sanctuary, and the story of how it is being created, presents amazing and unique opportunities for learning about the natural world and how we interact with it. Since 2010 the Rotokare Environmental Education Programme has grown from strength to strength, and is the focal point for wider community engagement in environmental restoration. The fully curriculum-linked science based programme delivers hands-on learning ranging from early childhood education through to senior secondary including NCEA units. A dedicated specialist educator and experienced volunteers deliver the programme on site and through pre- and post- visit engagement. Our education programme has reached over 14,500 students from nearly 80% of schools in Taranaki since 2010.
A Youth Ambassador programme introduced in 2017 provides an intense year-long learning opportunity for a small group of year 7 and 8 students. These young people are inspiring their families and schools and taking a lead role in ecological restoration in their communities.
Public winter night tours are a popular addition to the education programme and were booked out in 2018.
Taranaki citizen science projects are ably supported by our environmental educator.
Our environmental educator works collaboratively with others in the ecological education area – enviro schools, citizen science projects,
From the beginning TET has been a major supporter of the Rotokare Environmental Education Programme, helping to deliver inclusive high-quality, interactive experiences, about, for and in the environment. The TET grant enables us to employ a highly trained environmental science professional to deliver the level of science-based learning that Taranaki deserves.
As David Attenborough once said "No one will protect what they don't care about; and no one will care about what they have never experienced".